January 1, 2020
Psychiatry
Private Practice
Very sorry, Dr. Roberts is no longer taking new patients.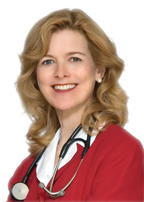 Elizabeth Roberts, MD is a board-certified Psychiatrist who treats children, teens and adults.
Murrieta Office
Doctor Roberts is no longer taking new patients.


Newport Beach Office
Doctor Roberts is no longer taking new patients.


QUALITY OF SERVICE
Dr. Roberts performs an extensive evaluation upon first meeting with a patient. When she sees a patient for the first time, she starts with an evaluation that takes at least one and a half hours, sometimes longer, depending on whether there is a complicated history or related medical conditions. Dr. Roberts listens carefully to each and every patient and never tries to rush a patient out the door with a prescription.
Dr. Roberts spends a considerable amount of time in the first few sessions answering questions about the diagnosis, explaining how she arrived at her conclusions, what the patient�s prognosis is, and what treatment options exist. She explains each medication that is being considered thoroughly to her patient, discusses side-effects, long term use as well as medication alternatives. Follow up appointments, though not as long as the initial evaluation, are conducted carefully and thoroughly as well.

Unlike most psychiatrists, Dr. Roberts provides both psychotherapy and medications for her patients. Dr. Roberts' patients who see her for both psychotherapy and medications state that they feel more comfortable and secure knowing that the doctor prescribing their medications knows them well and knows the issues they are dealing with in great detail.
SERVICES PROVIDED
Dr. Roberts provides psychiatric services including assessment, education, consultation and treatment--both psychotherapy and medications--for children, teens and adults. Dr. Roberts welcomes patients for long term treatment or for a one-time consultation if a single visit is all that is requested. Patients are welcome both locally and nationally.
PSYCHIATRIC EVALUATION
She offers extensive evaluations to adults, adolescents and children for a wide range of emotional problems and psychiatric conditions. She takes a thorough history, may order lab tests, and reviews previous testing and evaluations before arriving at a diagnosis. Dr. Roberts provides treatment for a variety of psychiatric conditions including:
Depression
Anxiety
AD/HD (Attention Deficit / Hyperactivity Disorder)
Panic Disorder
Eating Disorders
Obsessive Compulsive Disorder
Bipolar Disorder
Trauma & Post Traumatic Stress Disorder (PTSD)
Oppositional Defiant Disorder
Alcohol & Drug Dependence
Marital & Relationship conflict
Parenting Problems
School Refusal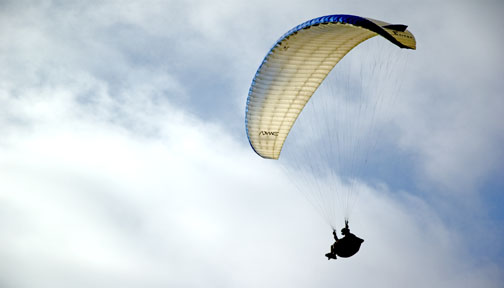 PATIENT EDUCATION
Dr. Roberts provides each patient with a full explanation of the diagnosis and the various treatment approaches. She teaches--through evaluation and therapy--what patients need to know to understand their illness and reach their goals. Dr. Roberts takes a holistic approach to the understanding and treatment of each person she evaluates. She takes into account the biological, psychological and social factors that impact on the patient's life. Dr. Roberts has appeared on national and local television and radio programs, provides expert educational advice on psychiatric topics, and gives lectures to groups on parenting and a variety of psychiatric topics.
MEDICATION
Dr. Roberts is a medical doctor and as such she is able to prescribe her patients medications when needed. Medications are not always appropriate for a patient. Dr. Roberts takes care to treat with medication only where it will be both beneficial and safe. Dr. Roberts' book, Should You Medicate Your Child's Mind?, describes in detail the issues surrounding medicating children with psychiatric medications.
PSYCHOTHERAPY
Using a variety of psychotherapeutic techniques, CBT: Cognitive Behavioral Therapy, ACT: Acceptance and Commitment Therapy, Insight Oriented Therapy, Supportive Therapy, Marriage Counseling and Family Therapy. Dr. Roberts provides psychotherapy therapy for individuals (both children and adults) couples, and families. Psychotherapy sessions are offered both as a regular weekly service or at the discretion of the patient who wishes to have only occasional or intermittent sessions.
INSURANCE
Regrettably, Dr. Roberts does not bill insurance companies for services she provides her patients. Dr. Roberts does treat many patients who do have insurance but the patients are responsible for payment at time of service. Many of Dr. Roberts' patients are able to obtain reimbursement directly from their insurance companies. The doctor provides her patients with a standard insurance claim form which patients can submit to their insurance company. Patients must negotiate directly with their insurance company for reimbursement for Dr. Roberts' fees.
Unfortunately, Medicare and Medi-Cal insurance companies never reimburse the patients for Dr. Roberts' services even when presented with the claim form provided by the doctor.